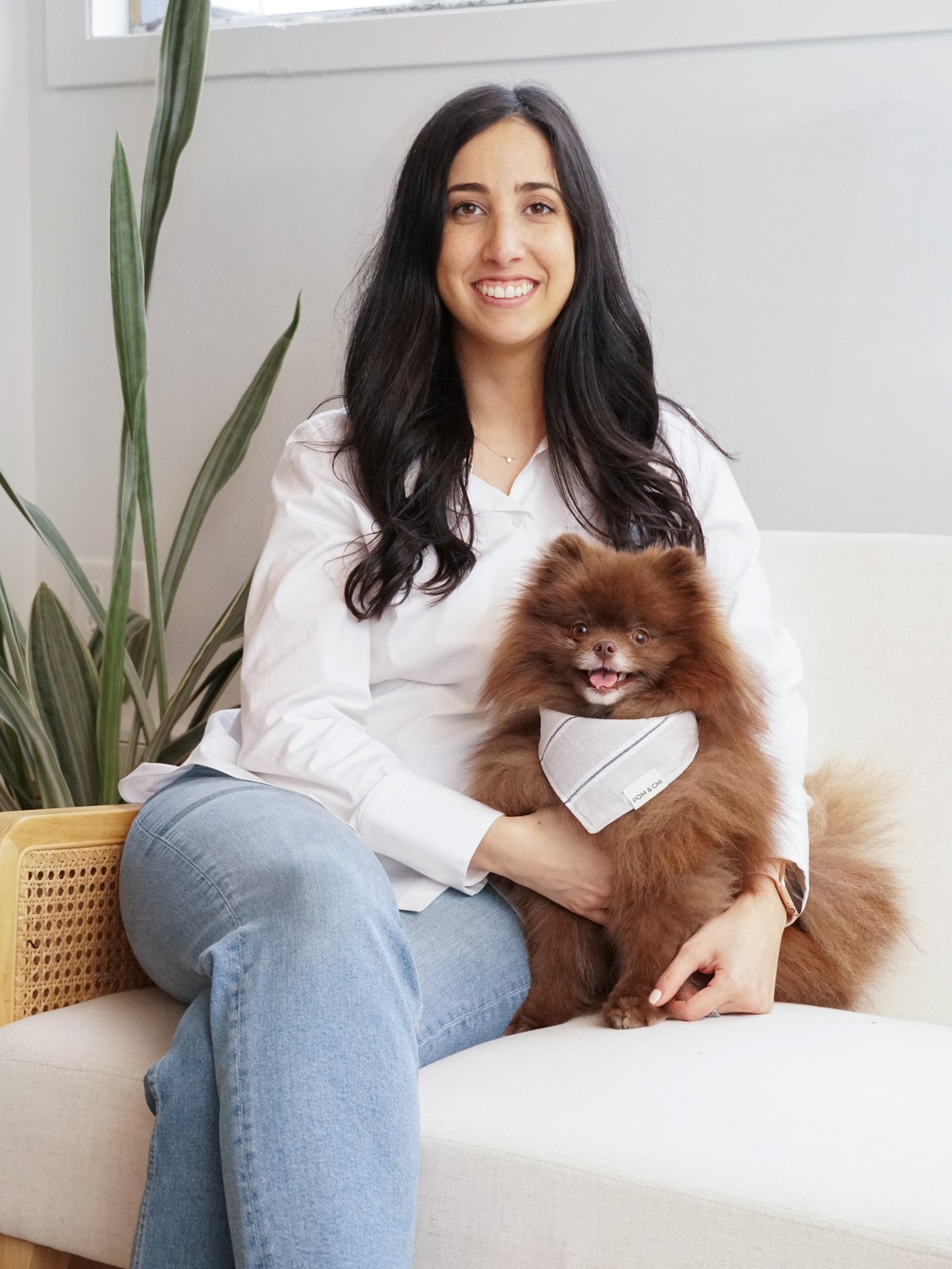 About POM & CHI
Hi! I'm Julie and this is Bear.
Pom & Chi is a pet boutique specializing in sustainable and thoughtfully designed goods for small dogs. It was inspired by Bear and the desire to make sustainable products that fit both his personality and my taste in neutral, minimal design. 
Let me tell you how it all began
When I got a Covid puppy in the summer of 2020, I had no idea that it was going to change my entire life.
Bear was the cutest, tiniest little fluff ball who only weighed 1.7 lbs when I brought him home. He was unlike any other small dog I ever met. He was bursting with energy, loved to get dirty and absolutely hated being put in a purse.
I found it nearly impossible to find any pet products that were his size, let alone anything that fit his vibe and my aesthetic. 
It was out of this frustration at the lack of options that it clicked for me: why not create a store for other small dog parents like myself who were also having a hard time finding the right products for their dogs? I could make minimal and sustainable goods with small dogs in mind!
So that's what Bear and I set out to do.
I have put so much passion and heart into Pom & Chi and I want nothing but the best for your dog. I hope your dog gets to enjoy these products as much as Bear does! <3 
Made with love
Everything we do is with passion and heart. We only want the best for our pups, and we hope you do too!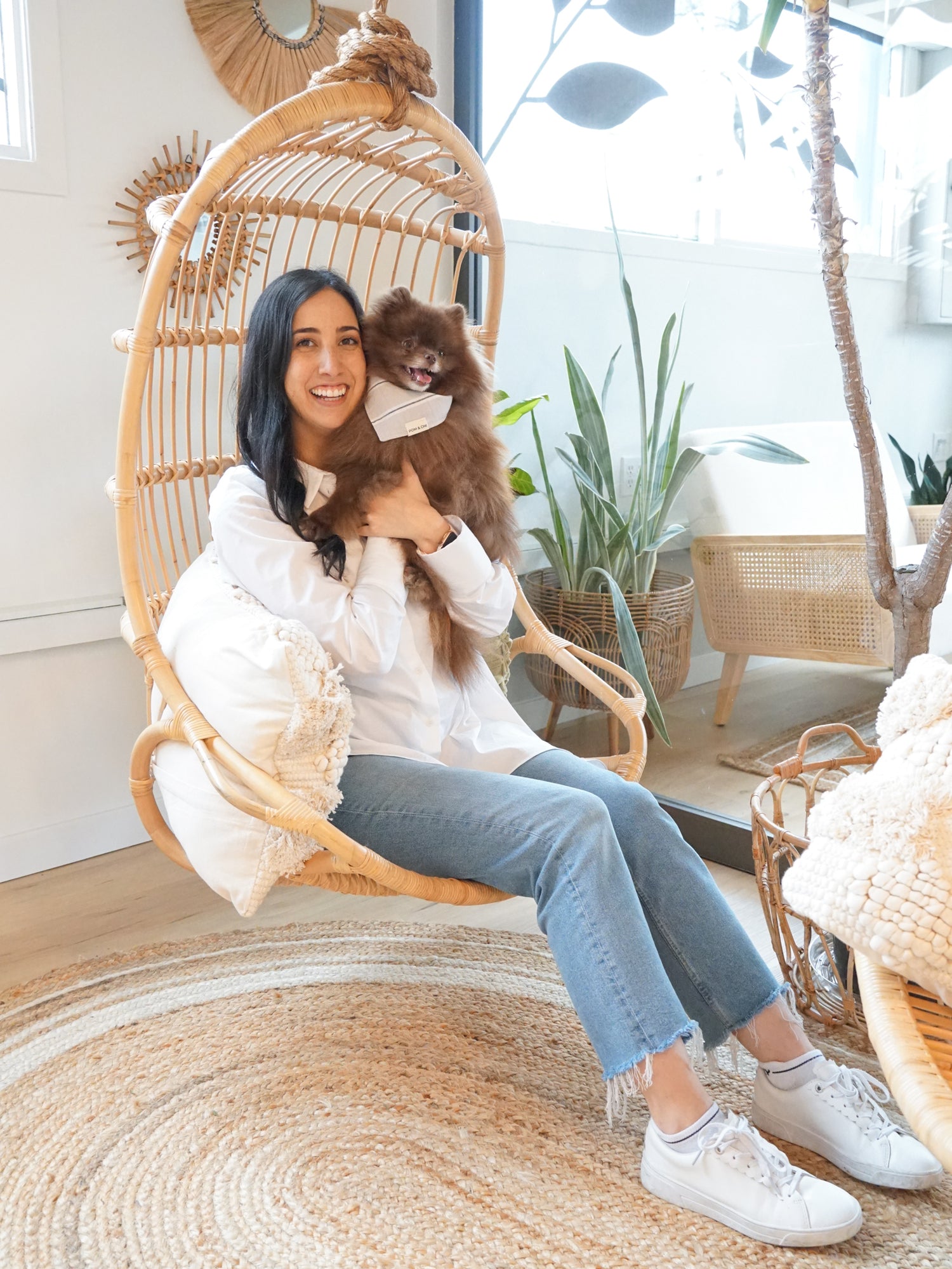 What we care about
+ Made in Vancouver
+ Zero-waste goods
+ Natural (plant-based) materials
+ Upcycling deadstock materials
+ Eco-friendly packaging
+ Creating community
+ Supporting women entrepreneurs
+ Spoiling my dog who is also my child